JOE DEMANDS BANS: President Biden dismisses 'phony' 2nd Amendment arguments as he reveals first major gun control push
Admin targets "ghost guns," red flag laws, more.
The Biden administration on Wednesday announced six "initial actions to address the gun violence," according to a White House statement.
"Cities across the country are in the midst of a historic spike in homicides, violence that disproportionately impacts Black and brown Americans", the statement reads. "The President is committed to taking action to reduce all forms of gun violence – community violence, mass shootings, domestic violence, and suicide by firearm."
Reiterating the president's call for Congress to "pass legislation to reduce gun violence", the administration has introduced "its own steps" to "save lives."
Countering 'ghost guns'. The Justice Department is set to issue a proposed rule to help stop the proliferation of ghost guns within 30 days.
Addressing stabilizing braces. Within 60 days, the Justice Department will issue a proposed rule "to make clear when a device marketed as a stabilizing brace effectively turns a pistol into a short-barreled rifle subject to the requirements of the National Firearms Act."
'Red flag' legislation. Red flag laws allow family members or law enforcement to ask for a court order to temporarily prohibit "people in crisis" from accessing firearms if it is judged that they present a danger to themselves or others.
'Evidence-based community violence interventions'. According to the statement, "community violence interventions are proven strategies for reducing gun violence in urban communities through tools other than incarceration".
An annual report on firearms trafficking. The Justice Department will release "a new, comprehensive report on firearms trafficking and annual updates necessary to give policymakers the information they need to help address firearms trafficking today."
A new head for the Bureau of Alcohol, Tobacco, and Firearms. The president will nominate David Chipman to be the director of the agency.
According to the White House, the latest high-profile shooting incidents in the United States – those in Boulder and Atlanta that saw 10 and 8 killed respectively – "underscored the relentlessness" of what the Biden administration and many others describe as a gun violence public health epidemic.
Last week, Biden received a letter from dozens of congressional lawmakers requesting the president place "concealable assault-style firearms that fire rifle rounds" under the National Firearms Act, a move which would make the sale and transfer of these military-style assault weapons more difficult.
The first steps of the Biden administration to address gun violence have prompted criticism from the National Rifle Association, which labeled the measures "extreme gun control actions."
"These actions could require law-abiding citizens to surrender lawful property, and push states to expand gun confiscation orders", the NRA tweeted, adding that Biden's nominee for head of the ATF is "a gun control lobbyist" while offering that "@NRA is ready to fight."
BREAKING: Biden announced multiple extreme gun control actions.

These actions could require law-abiding citizens to surrender lawful property, and push states to expand gun confiscation orders.

Biden also nominated a gun control lobbyist to head @ATFHQ.@NRA is ready to fight.

— NRA (@NRA) April 8, 2021
Biden pledged to address gun violence during his presidential campaign, vowing to "get weapons of war off our streets", "hold gun manufacturers accountable" and "reduce stockpiling of weapons".
After the Boulder shooting, Biden called for Congress to take action to ban military-style assault weapons. Many observers of the long-term US debate suggest, however, that the legislation, which would need 60 votes to pass, is unlikely to be approved in the Senate, which is currently evenly divided between Democrats and Republicans.
Gun control issue remains controversial in the nation, with those advocating gun rights referring to the Second Amendment of the US Constitution that states: "The right of the people to keep and bear arms shall not be infringed."
Particularly, many Republicans oppose gun control legislation. Texas Senator Ted Cruz argued that imposing strict gun control laws on law-abiding citizens would make them more vulnerable to criminals.
"When you disarm law-abiding citizens, you make them more likely to be victims," he said. "If you want to stop these murders, go after the murderers."
Those who support gun legislation refer to the level of gun violence in the United States, one of the highest in the world per capita, with its rate of related deaths higher than every other developed country.
From The Epoch Times:
Biden Administration Announces Plans to Curb 'Ghost Guns,' Push 'Red Flag' Legislation
President Joe Biden's administration is taking action to stop the proliferation of so-called ghost guns and push states to adopt "red flag" legislation, the White House announced late Wednesday.
Biden is directing the Department of Justice to, within 30 days, issue a proposed rule aimed at curbing the spread of so-called ghost guns, or guns that are made from build-it-yourself kits.
The department will also in the next two months issue a proposed rule declaring a stabilizing brace that turns a pistol into a short-barreled rifle and publish model "red flag" legislation for states.
Red flag laws let family members or law enforcement ask a court to bar people from owning guns if the people allegedly present a danger to themselves or others.
Three other actions announced Wednesday by the administration are: investment in "community violence interventions" that is meant to curb the spike in murders and shootings seen last year; starting the issuance of an annual report on firearms trafficking; and the nomination of David Chipman, a former adviser to the gun control advocacy group Everytown for Gun Safety and a current adviser at Giffords, an organization that says it works to stop gun violence, as the director of the Bureau of Alcohol, Tobacco, and Firearms (ATF).
The ATF is a federal agency that aims to prevent the illegal use and trafficking of firearms, among other efforts.
The new announcements mark the first wave of executive action on guns that the White House had vowed to take following recent mass shootings in Boulder, Colorado, and Atlanta, Georgia.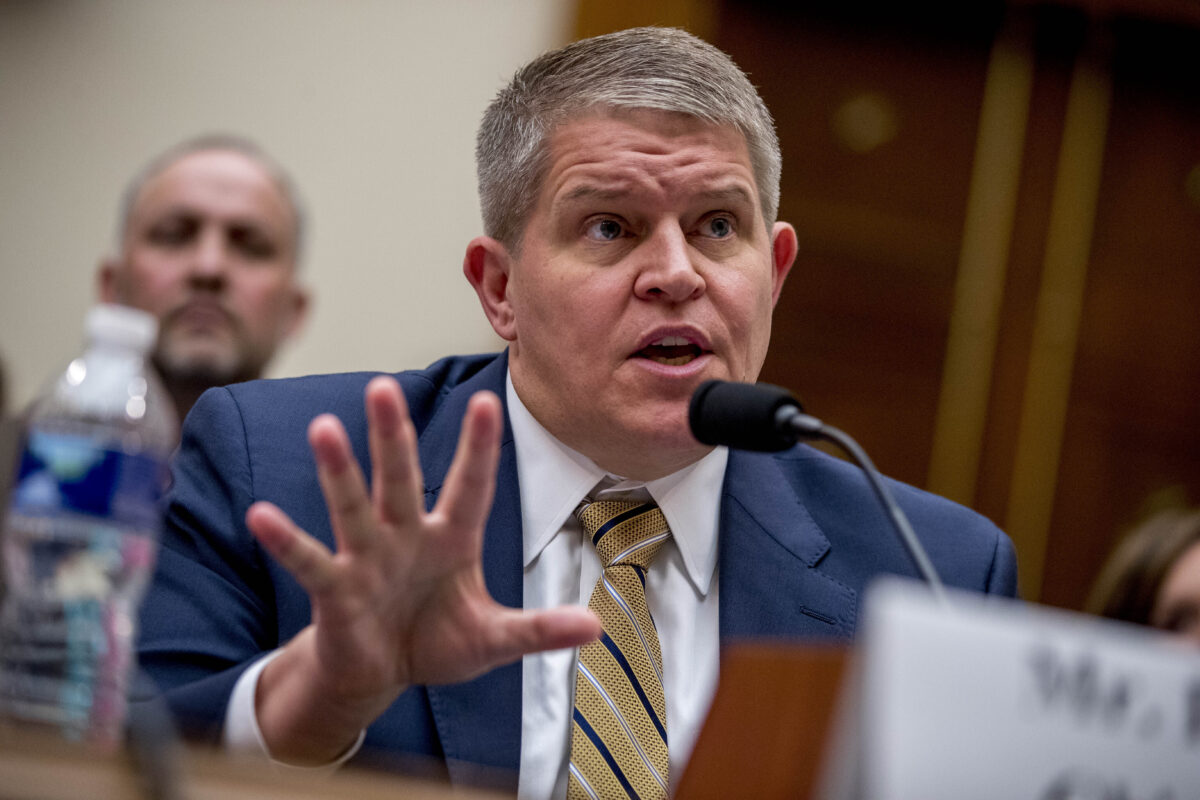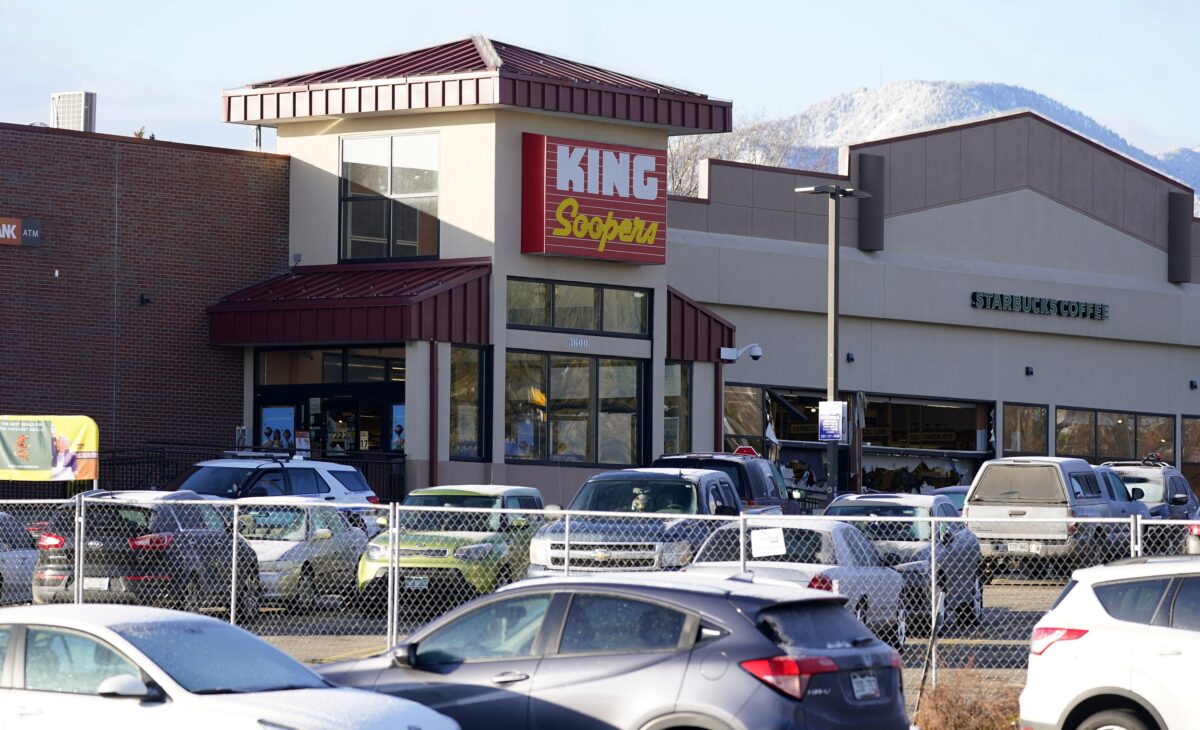 Biden is still urging Congress to pass legislation to reduce gun violence, the administration said, but he and other officials "will not wait for Congress to act to take its own steps—fully within the Administration's authority and the Second Amendment—to save lives."
Biden told a press conference after the Boulder shooting last month that Congress should ban so-called assault weapons and high-capacity magazines, referring to a bill he helped pass as a senator in 1994 that did just that for 10 years.
A Department of Justice-funded study found the results of that ban, which expired in 2004, "mixed." A RAND Corporation review of gun restriction policies said there is "inconclusive evidence for the effect of assault weapon bans on mass shootings."
Democrats quickly praised the Biden administration's actions on guns, including the planned nomination of Chipman.
"This is the most significant executive action on gun violence in a generation. These actions set a model of courage & strength that Congress must now match," Sen. Richard Blumenthal (D-Conn.) said in a tweet.
"The action on ghost guns will protect against untraceable, homemade weapons that no law abiding gun owner would want," he added.
Everytown for Gun Safety and its grassroots networks, Moms Demand Action and Students Demand Action, also cheered the actions.
"Each of these executive actions will start to address the epidemic of gun violence that has raged throughout the pandemic, and begin to make good on President Biden's promise to be the strongest gun safety president in history," Everytown President John Feinblatt said in a statement.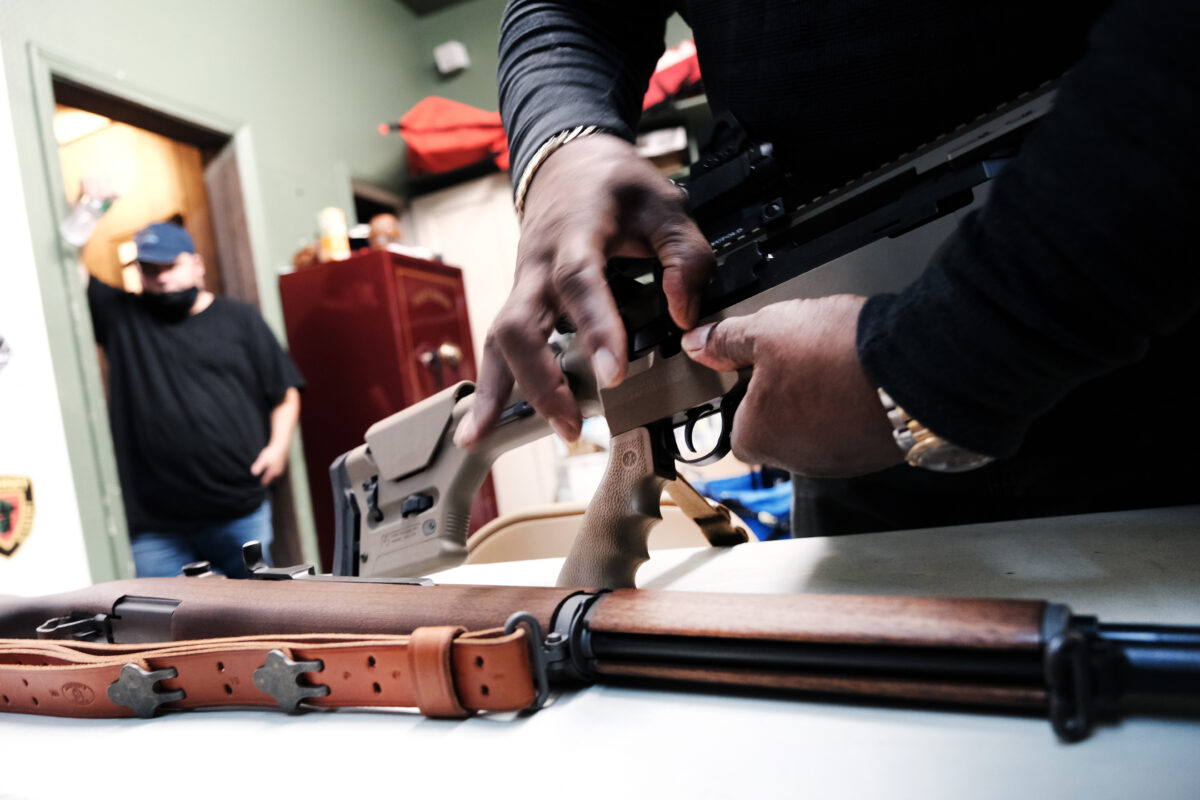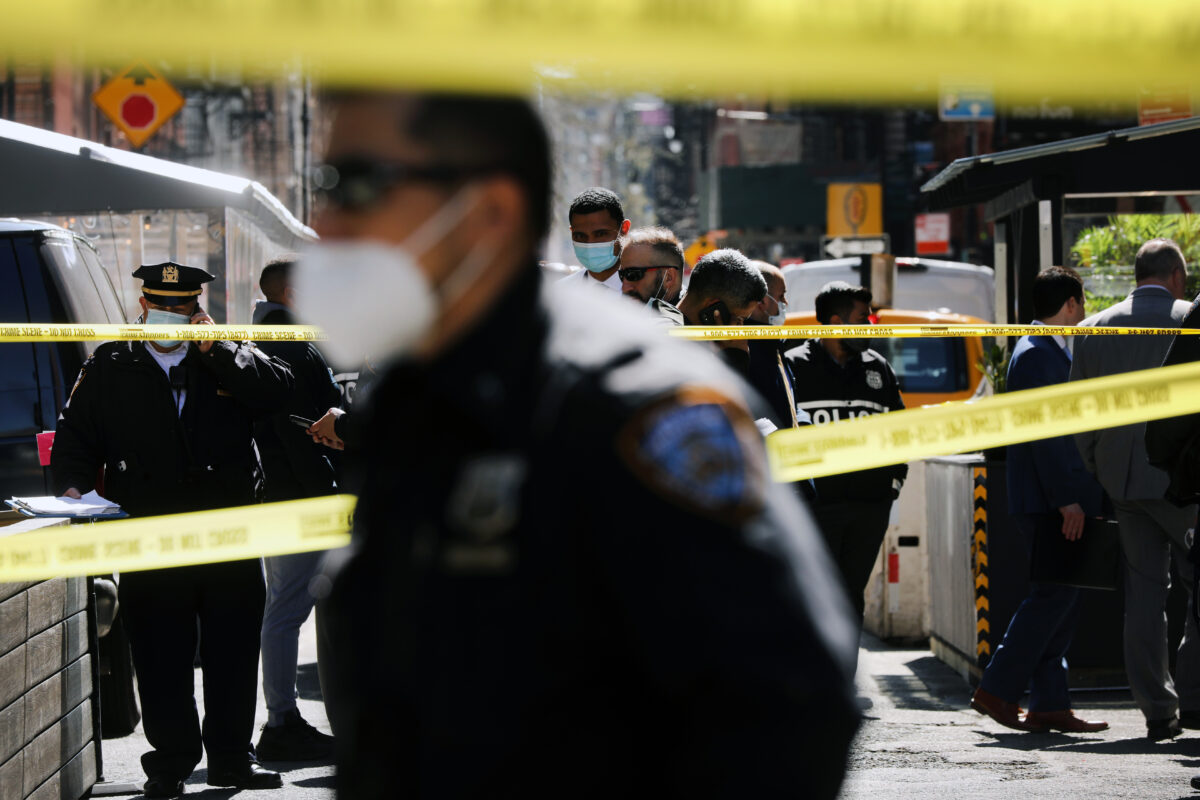 Biden has struggled to find traction for gun restriction proposals in Congress, especially in the 50–50 Senate, where Democrats maintain a slim majority only by virtue of Vice President Kamala Harris's tiebreaking vote.
During the pandemic, gun sales have soared to record-highs as Americans sought to protect themselves against rising crime and dramatically altered conditions.
Christopher Herrmann, an assistant professor at the City University of New York's John Jay College of Criminal Justice, told The Epoch Times last month that some new laws or regulations, such as red flag laws, could help decrease the number of shootings and murders in the future.
But Lisa Dadio, director of The Center for Advanced Policing at the University of New Haven, said those would not help because most people committing the crimes are not getting their guns legally.
Republicans and groups who say they fight to protect Second Amendment rights said they opposed what the Biden administration is doing.
"President Biden wants to let violent criminals go free but take guns from law-abiding citizens," Sen. Tom Cotton (R-Ark.) said in a social media statement.
Gun Owners of America Senior Vice President Erich Pratt said the group "is wholeheartedly opposed to the unconstitutional gun control threatened today by President Biden—restrictions such as the attacks on homemade and brace equipped firearms and so-called 'Red Flag' Gun Confiscation Orders."
"Joe Biden knows he cannot beat gun owners in Congress. Instead, he's circumventing the legislative process to impose his own tyrannical vision by executive fiat," he added.
The federal government will face trouble enforcing rules deemed inconsistent with laws in Arizona. Gov. Doug Ducey, a Republican, this week signed a bill that prohibits law enforcement from enforcing any laws or rules from the U.S. government "that is inconsistent with any Arizona law regarding the regulation of firearms."
RELATED:
Biden announces slate of gun control actions, claims 'public health crisis'
Biden insists proposals don't contravene the Second Amendment
President Biden on Thursday announced a set of executive actions and legislative proposals on gun control, saying that gun violence is "a public health crisis" and the administration's actions do not contravene Second Amendment rights.
The administration aims to "confront not just the gun crisis but what is actually a public health crisis," Biden said in his remarks in the Rose Garden. He was joined by Vice President Harris.
"Nothing I'm about to recommend in any way impinges on the Second Amendment," Biden said. "These are phony arguments suggesting that these are Second Amendment rights at stake from what we're talking about."
Continuing, Biden said: "But no amendment to the Constitution is absolute … From the very beginning, you couldn't own any weapon you wanted to own. From the very beginning the Second Amendment existed, certain people weren't allowed to have weapons. So the idea is just bizarre to suggest that some of the things we're recommending are contrary to the Constitution."
BIDEN TO TARGET 'GHOST GUNS,' STABILIZING BRACES IN NEW GUN CONTROL ACTIONS
In attendance were several high-profile gun control activists, including Brady United president Kris Brown, former Rep. Gabby Giffords, D-Ariz., and Fred Guttenberg.
An administration official detailed the actions to reporters on Wednesday. Among them, Biden is asking the Justice Department (DOJ) to propose within a month a rule to stop "ghost guns," which are "kits" people can buy legally to assemble a functioning firearm that does not have a serial number.
Biden is also asking the DOJ to propose within 60 days a rule on braces used for handguns, which make them more accurate; to propose action on "community violence intervention"; to publish suggestions for "red flag" legislation; and is asking his administration to issue a report on gun trafficking.
Biden also formally announced David Chipman as the director of the Bureau of Alcohol, Tobacco, Firearms and Explosives (ATF).
A senior administration official Wednesday said that Chipman will respect the Second Amendment while he enforces gun laws.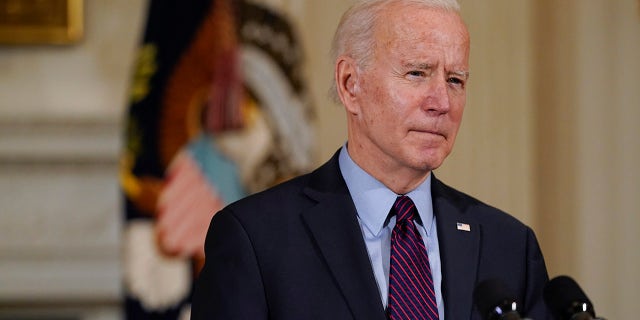 "I've seen with my own two eyes what a bullet can do to the human body … and I've fought my entire career to fight this violence and to pass reasonable gun safety measures," Harris said as she introduced Biden.
"What are we waiting for? Cause we aren't waiting for a tragedy… We've had more tragedy than we can bear," she said. "The solutions exist… people on both sides of the aisle want action, real people … so all that is left is the will and the courage to act."
The Biden administration is also expected to throw its weight behind gun control proposals in Congress.
"Enough prayers, time for some action," Biden said of Congress. "I believe the Senate should immediately pass three House-passed bills to close loopholes that allow gun purchases, purchasers, to bypass the background checks."
BIDEN ON THE SECOND AMENDMENT: 'NO AMENDMENT IS ABSOLUTE'
He also pushed for two gun control laws that would go even further than that.
"We should also ban assault weapons and high-capacity magazines in this country," Biden said. He said "there's no reason" a person would need a weapon that can hold "100 rounds."
"We should also eliminate gun manufacturers from the immunity they receive from the Congress," Biden said, referring to the Protection of Lawful Commerce in Arms Act (PLCAA), a law that prevents gunmakers from being sued for crimes committed with guns they sell legally.
"This is the only outfit that is exempt from being sued," he continued. "If I get one thing on my list… give me that one because I tell you what there would be a come to the Lord moment these folks would have real quickly."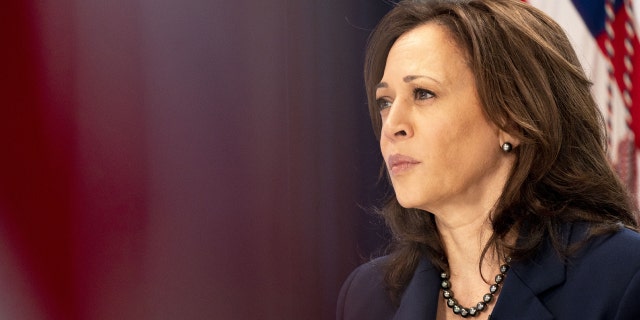 Some of Biden's claims during the press conference are regularly disputed by Republicans, including that gun manufacturers can't be sued and that background checks aren't required at gun shows.
Indeed, the PLCAA only protects against suits for "harm solely caused by the criminal or unlawful misuse of firearm products or ammunition products." This does not count, for example, if a gun is defective or if a gun was knowingly given to a person who is banned from possessing one.
BIDEN TO NOMINATE GUN CONTROL BACKER DAVID CHIPMAN TO HEAD ATF: WH OFFICIAL
Further, the "gun show loophole," as it is known, is not actually about gun shows. All federally licensed commercial dealers, at gun shows or not, must conduct background checks. But federal law permits some non-commercial sellers who don't need to be licensed to sell guns without conducting background checks. These sales sometimes happen at gun shows.
Republicans, meanwhile, have expressed their suspicion of Biden's agenda which goes even further than what he announced Thursday.
"By appointing the anti-gun Merrick Garland as attorney general and nominating David Chipman — formerly a senior staffer at the leading gun control lobby —  to head ATF, Biden has made clear his sights are set on restricting the rights of law-abiding gun owners while ignoring criminals and foregoing substantive measures that will actually keep Americans safe," the National Rifle Association (NRA) said in a statement.
"Further, the proposals Biden announced tonight could require law-abiding citizens to surrender lawful property and enable states to expand gun confiscation orders. The NRA will fight this nomination and ill-conceived executive actions," the NRA also said.
House Minority Leader Kevin McCarthy, R-Calif., added: "President Biden plans to announce his attempts to trample over our constitutional 2A rights by executive fiat. He is soft on crime, but infringes on the rights of law-abiding citizens. I won't stand for it. And neither will House Republicans. Follow the Constitution!"
CLICK HERE TO GET THE FOX NEWS APP
Sen. Ted Cruz, R-Texas, said, "The answer is not to restrict the Second Amendment rights of law-abiding citizens, the answer is to go after violent criminals and come down on them like a ton of bricks."
Attorney General Merrick Garland also spoke at the event. He said that gun control is needed to prevent further "tragedy" from gun violence.
"We stand here today not at a moment of tragedy but in the midst of an enduring tragedy," Garland said.
Brady United, one of the highest-profile gun control groups in the U.S., billed Biden and Harris as "the strongest gun safety ticket in history" at an event last fall.
"President Biden's actions are historic and they will have an immediate impact. These are tangible and powerful policies that will save lives," Brown said of the president's executive actions in a statement Wednesday.
A Business Roundtable survey released Monday found that 98 percent of CEO members said proposed tax hikes would have a "significant adverse effect" on their …
read more