Hundreds of Illegals Dumped in Arizona Border City
Federal authorities have released hundreds of illegal aliens into Yuma, Arizona, in recent weeks, according to reports.
Over 350 migrants have been dumped into the small border city in just two weeks, and thousands more could be on their way in the coming months.
Customs and Border Protection (CBP) is so overwhelmed by the avalanche of illegal aliens crossing the U.S.-Mexico border, they are unable to transport many to Phoenix, as would be standard protocol.
"If there was a plan, the plan ignored situations like Yuma," Mayor Douglas Nicholls told the Washington Examiner.
"That's why I believe this is a federal issue, not a Yuma issue. So it needs a federal solution, not a Yuma solution."
Nicholls says his city of 96,000 residents does not have the capacity or resources to accommodate an influx of outsiders, especially during the 'coronavirus crisis.'
"Groups will show up at a church or nonprofit, and the church or nonprofit are not necessarily ready to assist. And so, it causes a bit of chaos," Nicholls said.
City officials reportedly anticipate thousands of illegals could be released into Yuma by early spring.
Between 3,000 and 4,000 illegals are being apprehended at the border every day, with agents estimating they may only be catching one-quarter of total crossers.
"I was talking to a Border Patrol leader, a guy that has been doing this for several decades, you know, kind of a tough guy. And he looked at me and said, 'Commissioner, I got to tell you. I'm scared at what's coming,'" former CBP chief Mark Morgan warned last month.
Current trends indicate over a million migrants could reach the U.S. border this year on record.
Border Patrol released 350 migrants into small Arizona city over past two weeks as border situation worsens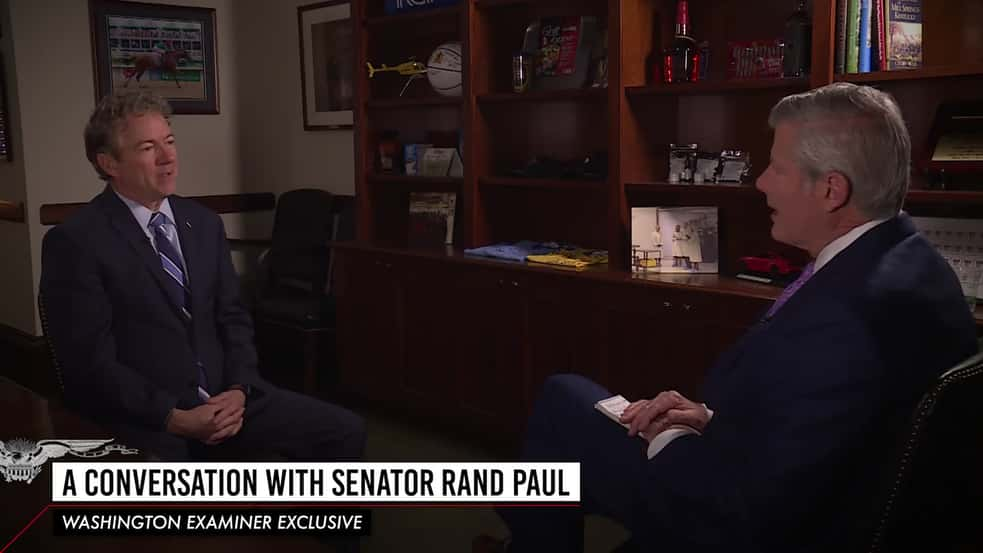 The Border Patrol released 350 migrants onto the streets of a small Arizona border city over the past two weeks, according to a city official, who anticipates that thousands more people could be released by early spring.
The releases on the Arizona-California border with Mexico add to similar instances in South Texas and signify a worsening situation, in which the Biden administration's rescinding of Trump-era policies means tens of thousands of migrants crossing monthly across the 2,000-mile border will be waved into the interior of the United States.
Yuma Mayor Douglas Nicholls told the Washington Examiner in an interview that the city lacks the resources, manpower, and money to help the hundreds of people who, because Border Patrol lacks space and transportation, cannot be held or taken to Phoenix, where Immigration and Customs Enforcement would normally detain families. Instead, the federal government is releasing families directly into his community, putting the town of 96,000 residents in a predicament.
"If there was a plan, the plan ignored situations like Yuma," said Nicholls. "That's why I believe this is a federal issue, not a Yuma issue. So it needs a federal solution, not a Yuma solution."
'Spiraling out of control': DC-area parents clamor for full return to classrooms
Variant-fueled spring surge could end sharp decline in COVID-19
FBI won't disclose Brian Sicknick's cause of death amid investigation
Under coronavirus protocols, adults encountered between land ports of entry are to be sent back to Mexico immediately so that the Border Patrol's holding stations do not become overcrowded. Children and families were also being sent back to Mexico until January, when the Biden administration opted to stop expelling children who show up alone at the border. A Mexican law that took effect last month prohibited Mexican authorities from taking back most migrant families, which meant families and children could cross the border and not be immediately sent back. Instead, Border Patrol would have to take them into custody and likely release them into the U.S.
While the number of people being released in Yuma is small and growing, Nicholls said it should be considered in light of the size of the town. Yuma does not have a single nonprofit organization that focuses on migrants, and its shelters are already near capacity with homeless residents, the mayor said.
"Groups will show up at a church or nonprofit. And the church or nonprofit are not necessarily ready to assist. And so, it causes a bit of chaos," he said.
Nicholls is worried because he expects the number of people being released to spike, as was the case two years ago. Amid the 2019 humanitarian crisis, the city declared a state of emergency as more than 5,700 migrants were released by Border Patrol, overwhelming the city's shelters, hospitals, and transportation networks. The city had 300 beds available in shelters and could not keep up with the number of people released into the community each day. The difference now is that the U.S. is still in a pandemic, making holding people more difficult. On top of that, the Biden administration has not revealed if it will test migrants before releasing people from custody, risking the community's health.
Normally, families apprehended in Yuma are to be transported by Border Patrol 185 miles away to ICE's family holding center in Phoenix. Nicholls said Border Patrol does not have the transportation resources to keep driving migrants through the desert to Phoenix.
Customs and Border Protection, the federal agency that oversees the Border Patrol, said in a statement that due to a steady increase in illegal immigration over the past 10 months, Border Patrol facilities are reaching capacity and releasing people instead of transferring them to ICE.
"Per longstanding practice, when long-term holding solutions aren't possible, some migrants will be processed for removal, provided a Notice to Appear, and released into the U.S. to await a future immigration hearing," the statement read.
Nicholls and Rep. Ann Kirkpatrick, a Democrat, told the Washington Examiner that they had not heard from the Department of Homeland Security or Border Patrol about any plans to put up a temporary holding tent outside to detain a higher number of families and children while they are in Border Patrol custody.
Even for families who do get driven to Phoenix, ICE can only detain them for 20 days until they legally must be released from custody.
Nicholls, a Republican, said Biden should vow not to release a single person in a community that has a population of under half a million residents because they are not equipped to take in so many people.
"That would provide immediate relief to small communities along the border," Nicholls said.
He also said Homeland Security's Federal Emergency Management Agency ought to be called in for an "organized, humanitarian" federal response.
"We have a federal courthouse here that's got two courtrooms and one magistrate," he said. "How hard would it be for those that are truly seeking asylum to video link in an asylum judge from somewhere throughout the country and actually start getting asylees who truly need asylum processed, so they have a permanent status, as opposed to releasing them into the country?"
Republican attorneys general are determined to mount numerous legal challenges against President Joe Biden, creating a formidable roadblock to the president's agenda.
read more