Biden's AG Pick Says He Would Support White House's Push to Restrict Gun Ownership, Waffles on Whether Illegal Border Crossing Should Remain a Crime
Merrick Garland, President Joe Biden's nominee for attorney general, said Monday that he would align the Department of Justice's (DOJ) with the White House's push to restrict gun ownership.
"The president is a strong supporter of gun control and has been an advocate all his professional life on this question," Garland said during his Senate Judiciary Committee hearing. He was responding to a question from Sen. Mike Lee (R-Utah.)
"The role of the Justice Department is to advance the policy program of the administration as long as it is consistent with the law," Garland continued. "Where there is room under the law for the president's policies to be pursued, I think the president is entitled to pursue them."
Biden said last week he wants Congress to impose stricter restrictions on gun purchases, including banning "assault weapons," banning high-capacity magazines, and eliminating liability shields for gun manufacturers.
"The Parkland students and so many other young people across the country who have experienced gun violence are carrying forward the history of the American journey. It is a history written by young people in each generation who challenged prevailing dogma to demand a simple truth: we can do better. And we will," Biden said in a statement, making reference to the mass shooting at a high school in Parkland, Florida, in February 2018.
The National Rifle Association (NRA) said it would fight back against gun control measures.
"Imagine if firearm manufactures and sellers—even those who strictly followed the laws enacted to regulate their industry—faced potential civil liability every time a criminal misused a firearm. The effect would be similar to holding automobile makers and dealers responsible for injuries caused by drunk drivers. No business, no matter how conscientious and law-abiding, could ever survive being liable for the acts of millions of random people over whom it had no control," the group wrote in a statement earlier this month.
In the hearing, Garland was also asked about his 2007 vote in favor of the U.S. Court of Appeals for the District of Columbia hearing a lower court ruling in favor of gun rights.
"I thought this was an extremely important issue, important enough since it was the very first time that we should hear it en banc," he said. "I was not the only judge, and other judges, including a judge appointed by a president of a different party, also voted and for the same reason."
RELATED:
AG Nominee Garland Waffles on Whether Illegal Border Crossing Should Remain a Crime
President Joe Biden's nominee for U.S. attorney general, Merrick Garland, gave an evasive answer during his Senate confirmation hearing Monday to the question of whether illegal border crossings should continue to be treated as a crime.
Sen. Josh Hawley (R-Mo.) asked Garland during a Senate Judiciary Committee hearing whether unlawful border crossings into the United States "should remain a crime."
Garland replied by saying he had not "thought about that question."
"I think the President has made clear that we are a country with borders and with a concern about national security," Garland continued, adding that he is not aware of any proposal "to decriminalize but still make it unlawful to enter."
"I just don't know the answer to that question, I haven't thought about it," Garland said.
Hawley pressed the issue by asking whether Garland, if confirmed, would continue to prosecute illegal border crossings.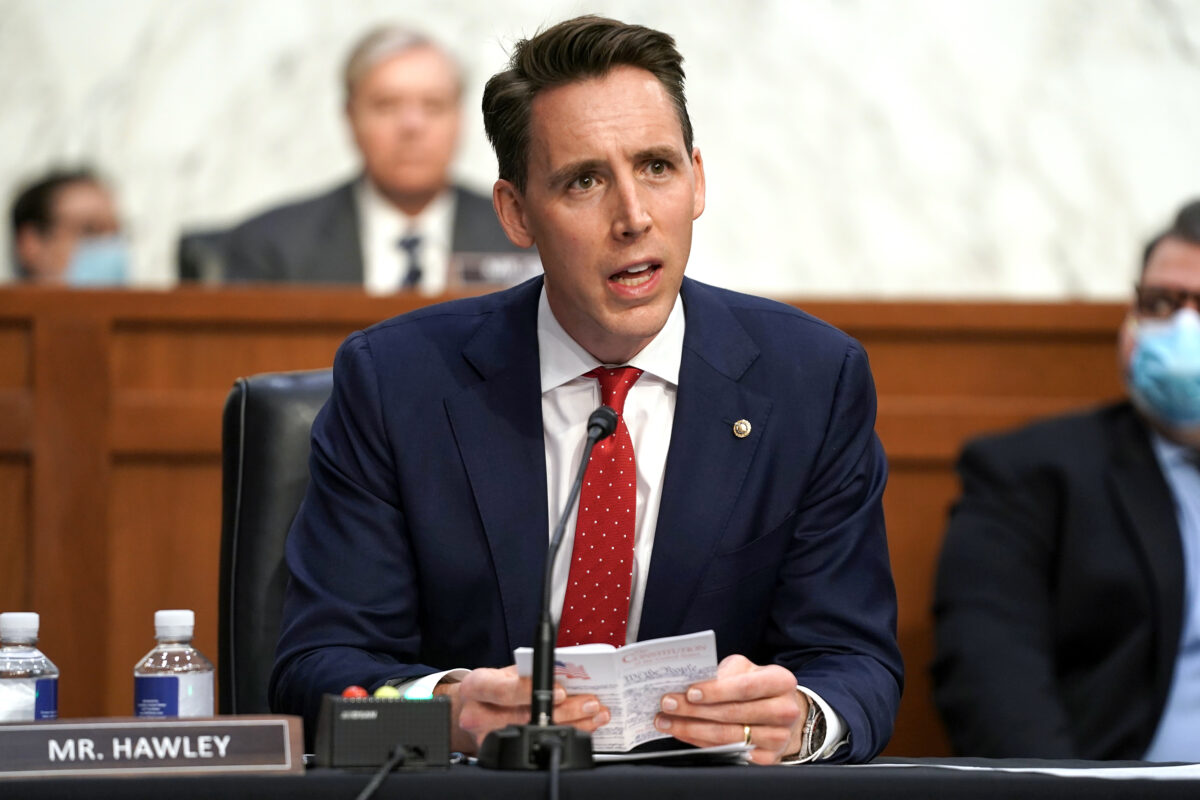 Garland replied by saying he presumes "the answer would be yes," but that he lacks detailed knowledge about current arrangements around the treatment of illegal border crossings.
"Well, this is again a question of allocation of resources," Garland said. "The department will prevent unlawful crossing," he said, adding that he does not "know what the current program even is with respect to this."
"I assume that the answer would be yes," Garland continued, adding that he does not "know what the issues … surrounding it are."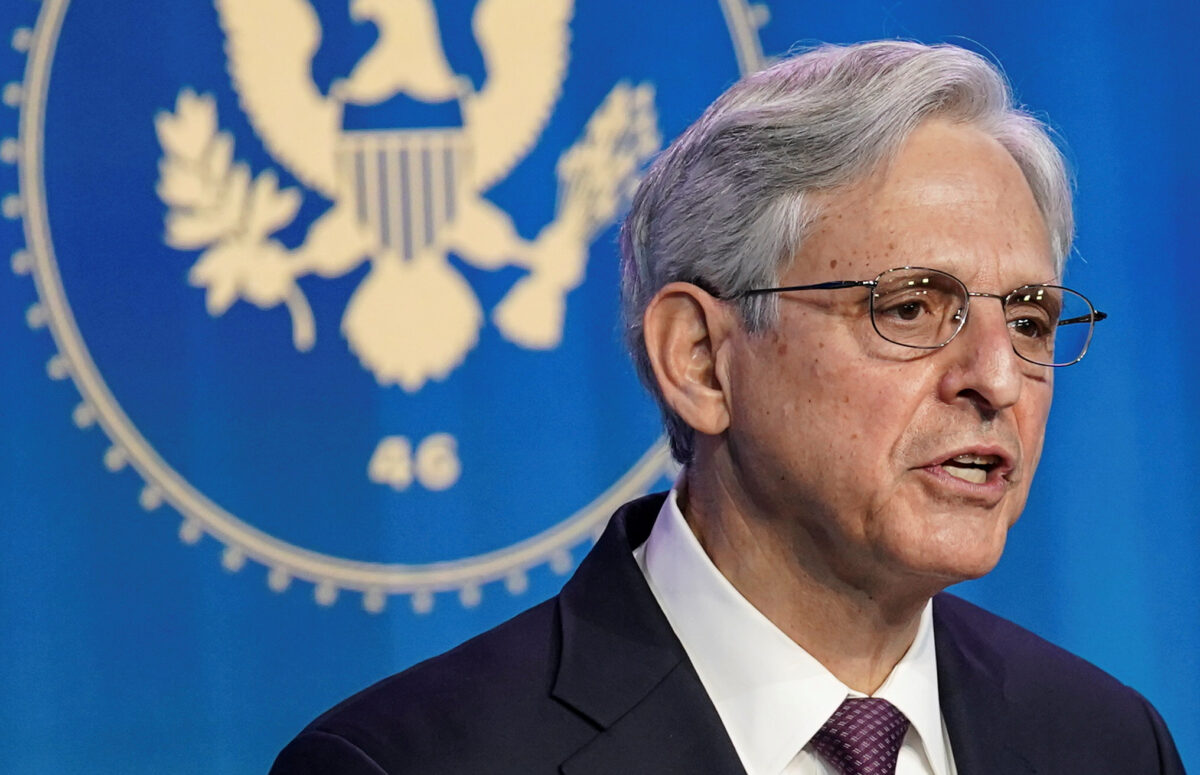 Hawley asked Garland about asylum eligibility guidelines implemented under the Trump administration, specifically about whether the prospective attorney general would be in favor of keeping them in force, or whether he anticipates changing them.
"Given my current professional occupation, I've had no experience whatsoever with the guidelines, so I can't give you a direct answer to that question," Garland said.
"Asylum is part of American law and the Justice Department and the State Department have an obligation to apply that law. I don't know what the guidelines are that you're talking about and I don't know even about the rescissions of the guidelines that you're talking about," he said.
Hawley did not clarify what guidelines he had in mind, but he may have been referring broadly to the issue of the expansion of administrative amnesty policies, which former President Donald Trump sought to curb by enacting at least five rules since the beginning of 2019, with the intention of addressing asylum claims that don't have merit and to confront a sharp increase in border arrests.
The Migrant Protection Protocols (MPP), dubbed the "Remain in Mexico" program, was one such Trump-era policy under which asylum-seekers were made to wait in Mexico for their U.S. court hearings.
The Biden administration on Feb. 12 announced plans for tens of thousands of people who are seeking asylum and have been waiting in Mexico under the MPP program to be allowed into the United States while their cases make their way through immigration courts. The first wave of an estimated 25,000 asylum-seekers with active cases in the "Remain in Mexico" program would be allowed into the United States on Feb. 19, authorities said.
"This latest action is another step in our commitment to reform immigration policies that do not align with our nation's values," Secretary of Homeland Security Alejandro Mayorkas said in a statement at the time, noting that the move is part of the Biden administration's "phased strategy to reform the nation's immigration system."
At Garland's hearing, Sen. Lindsey Graham (R-S.C.) spoke of drug cartels exploiting asylum laws to weaken border security by getting people to "rush the border" and make bogus asylum claims as a way of diverting resources away from border security. Graham asked Garland if he would "look into that practice of using asylum claims by drug cartels to weaken border security."
Garland said that he was aware of the issue, but vowed to "look into this problem."
"I think the drug cartels are a major menace to our society. The poison that they put into our streets is damaging communities of every kind," he said.
Garland, a federal appellate judge and former prosecutor, is widely expected to win Senate confirmation. He has said he plans to prioritize civil rights and combating domestic terrorism if confirmed.
Join the RSBN team LIVE from CPAC 2021 in Orlando, FL for full coverage of all the action on the ground- see all of the …
read more