Extreme precautions ordered in House ahead of stimulus vote, as concerns mount of 'rogue' member delaying vote
Concerns were mounting on Captiol Hill late Thursday that a Republican House member could "go rogue" and possibly scuttle a vote on the $2 trillion coronavirus stimulus package, and potentially endanger other House members in the process, Fox News has learned.
Fox News is told there is deep worry on both sides of the aisle that Rep. Thomas Massie, R-Ky., could try to sidetrack House plans to quickly approve the coronavirus bill via a "voice vote" — a verbal exercise in which those in favor shout yea, and those opposed holler nay. The loudest side would prevail.
"It's the Thomas Massie show," said one senior Republican source who asked to not be identified.
Asked whether the House leadership was concerned about others besides Massie, one source replied, "There are others who are egging him on."
"He had better not do that!" screamed one livid senior House Democratic aide into the phone when asked about such a scenario and Massie. "He's going to make everyone in the building get [coronavirus]."
A senior administration source declined to comment to Fox News if there was an effort by the Trump administration to curb any potential parliamentary mischief by Massie.
"A lot of members are pissed off," said one source. "If we don't have a quroum on tomorrow, we'll definitely have one by Saturday."
Late Thursday, Fox News spoke to a Republican member who was returning to Washington due to the potential Massie situation. The member expressed shock that there could be delays given that the Senate passed the stimulus bill by a 96-0 unanimous vote.
"I'm coming to D.C. to ensure the bill passes," the GOP member told Fox News. "It's frustrating having to be prepared for this scenario. … I really wish members would put people first and just get this done. Heck if 100 percent of senators can agree, it's pretty clear this is going to pass. Only thing a member would be doing is holding it up at great risk to the American people. It's very troublesome a member of Congress would engage in such a tactic."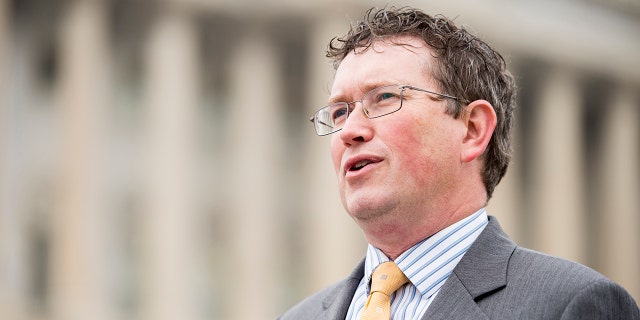 Massie's office did not respond to requests for comment from Fox News late Thursday.
Top Democrats and Republicans have indicated they'd prefer a voice vote because it would not require as many members to return to the Capitol, and would speed a vote along. However, after the voice vote, any member simply may call for "a recorded vote." That automatically would trigger the roll call.
Australian authorities will open a pop-up coronavirus testing clinic next to Sydney's Bondi Beach on Wednesday as health workers try to contain clusters of infections …
read more