It's been quite a week in D.C. The Democrat-led impeachment inquiry into President Trump has dominated the news cycle and distracted Congress from tackling important issues. At one point this week, Speaker Pelosi went so far as to keep the House in recess – meaning we couldn't vote on legislation – to continue an impeachment hearing.
I have consistently heard from my constituents that Congress needs to focus on other things, such as passing USMCA and drafting health care legislation. I couldn't agree more. Congress needs to get back to the business of legislating, and I will continue working on policy that benefits the Fourth District. 
This week, I was glad to meet with students from Alma and Pea Ridge who visited D.C. for a DECA leadership conference. These students had fantastic questions about the legislative process and will make great leaders someday. I also met with the Farm Bureau Young Farmer and Rancher Committee.
Both groups joined me on a night tour of the Capitol. These tours are a reminder of our nation's founding principles, and I always enjoy sharing the history inside the Capitol building.
The U.S. Department of Agriculture shared fantastic news on Thursday when China lifted its ban on poultry imports from the United States. Since I've been in Congress, I've heard from poultry farmers across the Fourth District about the difficulties this ban on imports has imposed. China's decision to lift this ban will benefit our poultry industry and ensure the United States remains competitive in trade.
I'd like to thank U.S. Trade Representative Robert Lighthizer, USDA Secretary Sonny Perdue and President Trump for their efforts in making this possible.
Until next week,


Bruce Westerman
Arkansas' Fourth District
Westerman Weekly with host Murriel Wiley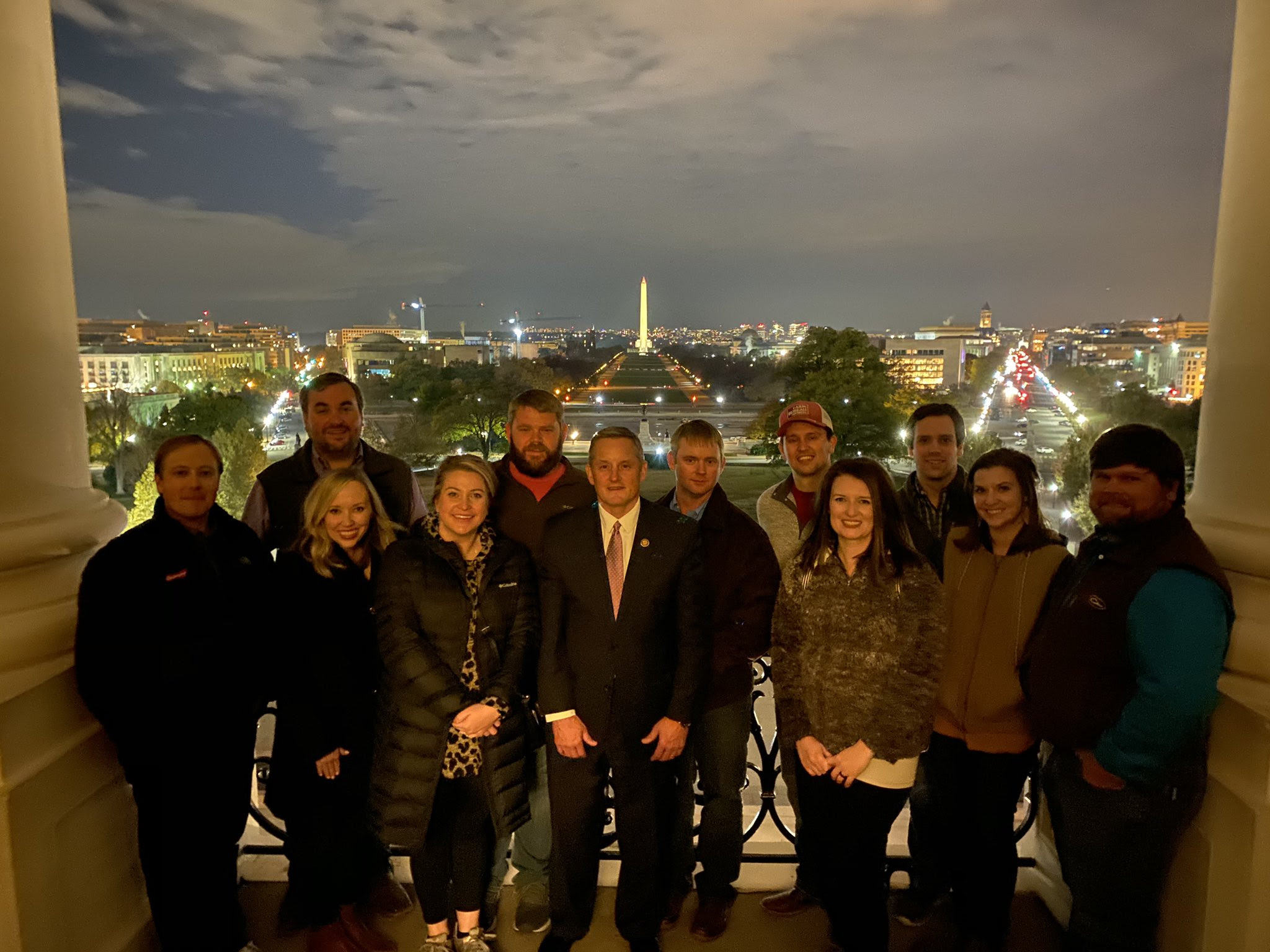 It was great to be with Alma and Pea Ridge's DECA teams, along with the Farm Bureau's Young Farmer and Rancher group in the Capitol this week. These students and young leaders will do great work for Arkansas! 
My staff and I had the honor of attending events all around the district on Monday, celebrating America's veterans. Veterans are focused, valued, and committed, and the freedom we enjoy is because of their bravery. We also owe a debt of gratitude to spouses and families who have spent long deployments apart from their loved ones. Thank you for your service!
U.S. Supreme Court Justice Ruth Bader Ginsburg was admitted to a hospital on Tuesday morning for treatment of a possible infection, a court spokeswoman said.
read more